Adare Human Resource Managment are delighted to offer access to Linea for Chamber members at a significantly reduced rate, through our strategic HR partnership with County Kildare Chamber.
We realise how committed Chamber members are to their professional development and acquiring the latest HR and Health & Safety Trends. Therefore, we invite you to attend an introduction briefing to our new online HR platform. Learn how to use the Linea online tool to improve your business and discover new areas in HR to grow.
To organise your introduction to the platform you can email adarechambers@adarehrm.ie and we can set up a quick call to walk you through the platform to ensure you are clear on how to use it or how it will be of benefit to you in your daily work.
Linea: Your Online HR Resource
The most comprehensive, up-to date online resource available for HR practitioners that provides latest information on all aspects of HR, Employment Law, Industrial Relations and Health & Safety.
Linea covers in detail the Employee's Lifecycle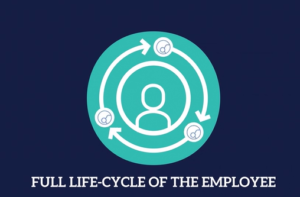 Our Employee Lifecycle model provides important information at different stages of an Employee's journey within the organisation from Commencing Employment, During Employment through to Terminating Employment. Each section provides detailed information on key topics to assist Linea members easily access the information they require, in a user-friendly structure.
Each section contained within the Employee Lifecycle is structured for ease of navigation, to allow our Linea members quickly find the information they require – Overview, In-depth, Toolkit, Checklist, FAQs and Case Law. Contact us for more information.
 24/7 access to a powerful knowledge resource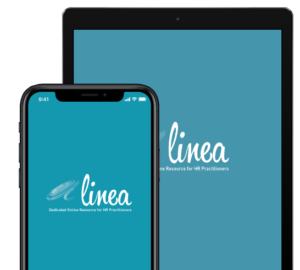 Linea can be accessed 24/7 from desktops, laptops, iPads, and your mobile phone. Our online resource is designed to allow quick, easy and secure access to information that you need at any time and from anywhere. The capability of the Linea enables you to navigate across the entire site while browsing through Linea on different devices.
Linea members carry this invaluable resource with them everywhere and can gain instant access to in-depth information and FAQ's across the full spectrum of HR, Employment Law, Industrial Relations and Health and Safety, developed by our team of experts.
All you need is an internet access and your Linea member subscription to get you going!
SPECIAL OFFER
Minimum €300 saving
County Kildare Chamber can offer this invaluable resource to all Chamber members at a significantly discounted rate for the first year as an exclusive member benefit as follows:

Comprehensive guidance on all aspects of Employment Law – Legislation and Codes of Practice, employment related cases, FAQ's.
Extensive list of Human Resource best practice toolkits, templates, organisational policies, forms, letters and checklists.
Up to date information and insights from our expert-led team on developments in employment legislation, case law, HR and H&S trends
Webinars, Podcasts, HR Barometer Benchmarking Survey, HR Calendar of key events, Employment Law Alerts, HR Newsletters.
Linea gives members exclusive access to: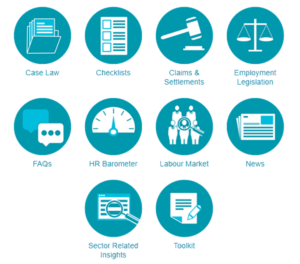 In-depth information on all Employment Legislation and Codes of Practice.
Comprehensive FAQ's on all topics – Employment Legislation, Industrial Relations, Human Resource Management and Health and Safety.
Up to date Case Law on all key pieces of Employment Legislation.
HR Policies and procedures which can be adopted immediately within the workplace..
HR and Employee Forms for immediate use and implementation.
Template letters than can be used instantly and tailored, where necessary and appropriate, to reflect individual client needs.
Linea is the most comprehensive, up-to-date online resource available, which enables Managing Directors, Financial Controllers, Health & Safety Officers and HR Managers to have access to the most up-to-date information on all aspects of HR and Health & Safety, as well as have that access 24-7 no matter where you are.
Click here to download the Linea brochure and see what the platform looks like.
Email adarechambers@adarehrm.ie to organise your introduction meeting now.