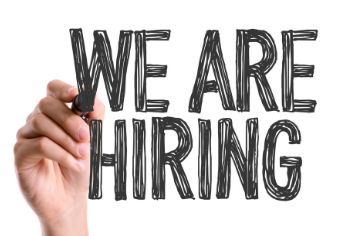 County Kildare Chamber is seeking a Public Affairs Manager to join their team. The role involves working with member companies to prepare Chamber policy positions and convey them to key stakeholders both locally and nationally. The successful candidate will have proven strong analytical and communication skills, which will be used to support the Chamber's public affairs campaigns.
About County Kildare Chamber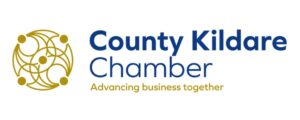 County Kildare Chamber is the largest business organisation in the mid-east region, representing in excess of 400 member companies. The Chamber is the voice of business for Kildare, offering its membership a wide and varied level of services. It is represented on 18 external boards and committees and its focus is to promote Kildare as the location of choice for both existing and potential business enterprise.
Role responsibilities
Reporting directly to the Chief Executive, to work with member companies, the board of the Chamber and its Policy Advisory Council to:
• Plan, manage and deliver influencing campaigns in support of policy objectives, in particular in relation to the Chamber's work with regards to the UN Sustainable Development Goals;
• Develop and manage a suite of learning programmes in relation to the UN Sustainable Goals for business;
• Research, write and convey policy statements, reports and submissions;
• Analyse public policy developments for their impact on Kildare, the Mid East region and on business;
• Analyse National, Regional, County and Local Area plans and prepare submissions for same;
• Speak on behalf of the Chamber when required to media and at forums;
• Develop the Chamber's network of key influencers in relevant policy areas and effectively communicate Chamber initiatives;
• Draft member communications, speeches and contribute to the content of County Kildare Chamber publications;
• Meeting and engaging with key stakeholders.
Key Experience and Required Skills
• Expertise and experience (2 years minimum) in public affairs;
• Relevant graduate degree or equivalent work experience preferred;
• History of building relationships directly with senior figures in enterprise and Government;
• Excellent written and oral communication skills;
• Excellent drafting skills with a keen eye for detail;
• Understanding of Irish politics and business;
• A high degree of IT proficiency;
• Excellent organisational skills and an ability to work in a fast paced ever changing environment;
• Ability to think strategically, create a positive working relationship with colleagues & external stakeholders and to network effectively.
Job Type: Full-time, Permanent
Job Location:  Naas, County Kildare. (Hybrid position)
Application Process:
Please send a cover letter and CV to Chamber CEO Allan Shine – allan@countykildarechamber.ie by closing date, with 'Public Affairs Manager' in the subject line.
Closing Date: Friday 26th November 2021
.