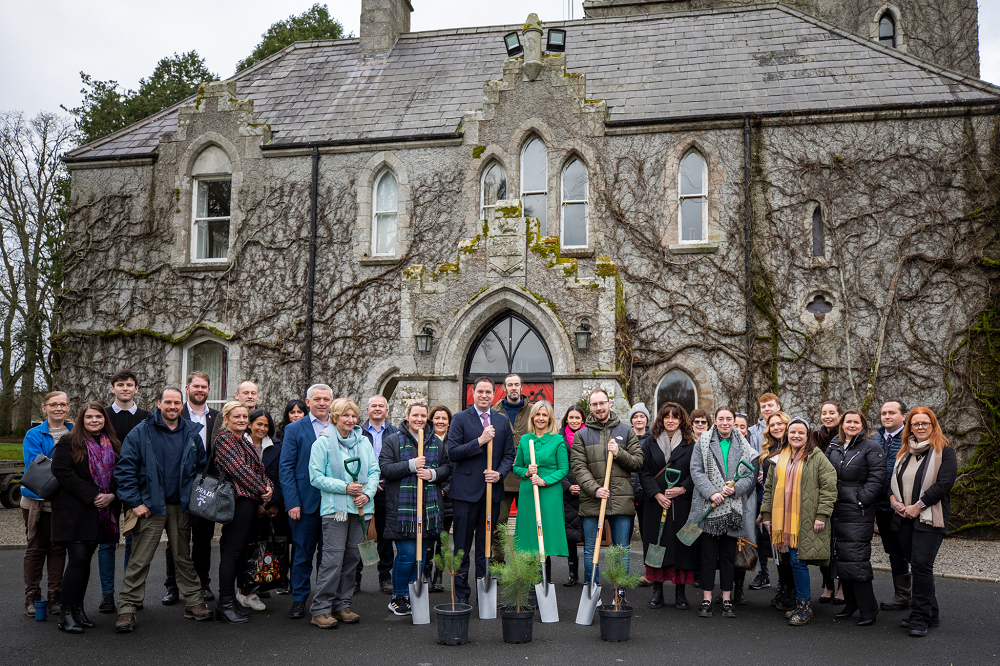 1,000 trees planted at Barretstown to celebrate Sustainable Kildare initiative.
Over 80 companies took part in the year-long campaign with 56,106kg in emissions saved.
27/01/2023
A tree-planting ceremony was held at Barretstown yesterday (Thursday 26 January), to mark three 'Sustainable Kildare' campaigns which took place throughout 2022. The campaigns encouraged businesses and their employees to reduce their carbon emissions by making small changes to their daily activities, such as taking shorter showers, turning off unnecessary lights, and walking, using public transport, or cycling instead of driving. Participants could log the climate friendly activities and see CO2 savings made in real time.
Speaking at the tree planting ceremony, County Kildare Chamber CEO, Allan Shine said: "This challenge raised awareness and educated participants in the idea that everyone can make a difference in the conversation around sustainability and climate action. In total, 56,106 kgCO₂e was saved during the campaigns which was achieved through participants completing 41,716 activities. If everyone in Ireland took on this challenge and achieved the same results, nearly 780,000 tonnes of CO2 would be saved. This again highlights the idea that small daily actions taken by each individual can have a hugely positive impact on the environment".
Dee Ahearn, CEO of Barretstown said: "Barretstown was delighted to take part in the Sustainable Kildare Challenge and are honoured that 1,000 trees will be planted here in Barretstown in recognition of this wonderful initiative. Sustainability is at the heart of how we operate here at Barretstown and these trees will support our plan to be carbon neutral by 2030. We were delighted to welcome businesses from across Kildare to our beautiful campus in Ballymore Eustace and highlight how these trees will enhance our environment for children and families living with serious illness that we serve through our therapeutic programmes."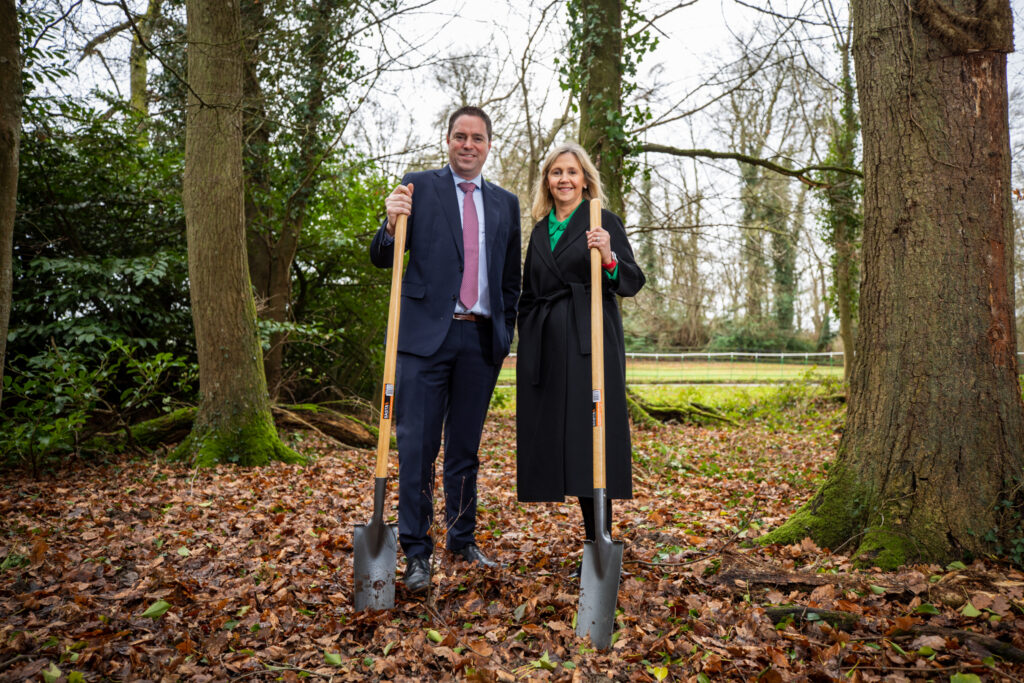 The campaign was first launched in October 2021 and hosted by County Kildare Chamber with support from Intel Ireland. It was the first ever climate action championship to take place in Ireland.
Speaking about the campaign Intel's Communications Manager Sarah Sexton added: "Sustainable Kildare has created an important opportunity for businesses across the county to come together on the topic of climate action. The campaign demonstrates the power of small actions and the impact that can be made with a targeted focus. Intel was delighted to support the Chamber on this wonderful initiative, and we would like to congratulate all the participating companies".
Orla Farrell, Easy Treesie Project founder said: "We'd like to congratulate all involved in this great planting initiative today, here in County Kildare, home of our charity Crann – Trees for Ireland."