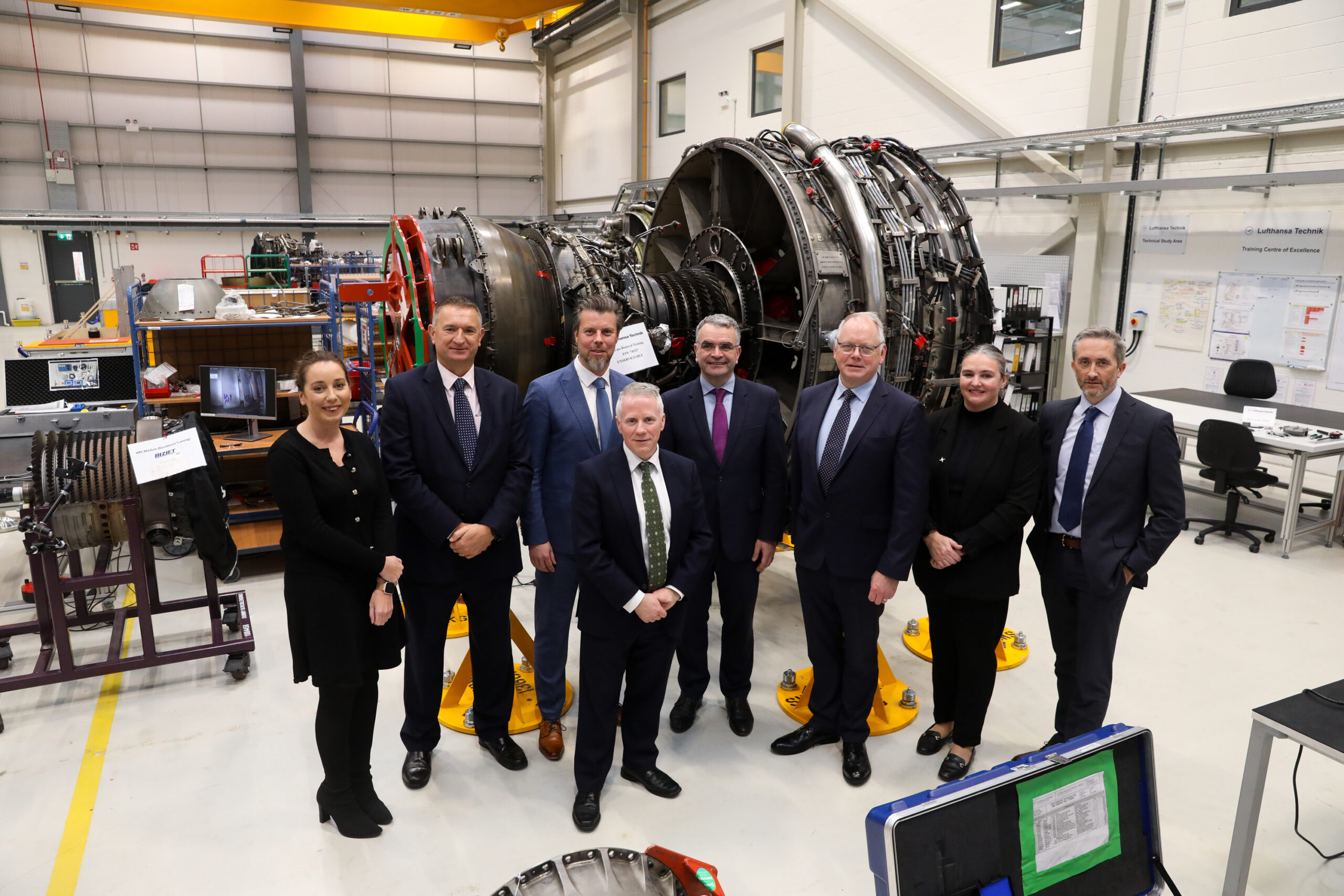 Chamber welcomes vote of confidence in Kildare as Lufthansa invests 28m in what will be the companies second facility in Ireland
Lufthansa Technick yesterday officially opened the doors to its second Irish facility, based in Celbridge, Co. Kildare.
The state-of-the-art facility will cater to the servicing and repair of engines for airlines and aviation leasing companies in Ireland and across the EMEA region. The 3,500sqm facility in addition to repairing and servicing aircraft engines from its base in Celbridge, will also have a technical team which can be deployed to a customer site anywhere in the world to carry out the necessary work.
The facility curently employs 30 highly skilled jobs in the area and recruitment is ongoing to more than double this number to 65 over the next two years.
Speaking following today's launch Chamber CEO, Allan Shine said "This significant announcement by Lufthansa Technick demonstrates the attractiveness of Kildare and the Mid East Region for growth and continued investment. The pool of talent here in Kildare was the primary reason for Lufthansa choosing Celbridge, which is a real vote of confidence to the county and the region.
This latest new addition to Kildare will help shape the future of our local and regional economy and will support the company's global operations. I wish Lufthansa every success with this opening. Kildare is a competitive, innovative driven manufacturing hub and is primed for technological advancement".
Sinéad Ronan, Chamber Public Affairs Manager said "This announcement demonstrates just how attractive Kildare is to investment. Our highly skilled workforce is a major draw to any potential and existing employers. County Kildare Chamber welcomes this development and the continuing positive knock-on effects for Kildare communities. Our Chamber will continue to collaborate with stakeholders such as IDA, Enterprise Ireland, local government, Maynooth University and others to ensure we keep up this strong momentum".