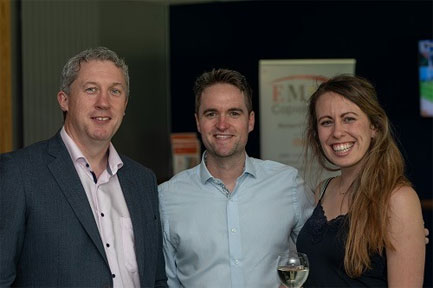 At County Kildare Chamber, the relationship we have with our members is of paramount importance to us. The security of our members personal information is one of our highest priorities. Therefore we've invested in educating our staff in Data Protection legislation in order to ensure that we are GDPR compliant ahead of the 25th May deadline. We also want to ensure our members are educated and as compliant as possible before this legislation is enacted, hence we're offering the services of our newly Certified Data Protection Officer in the Chamber, Alison Redmond, to your organisation.
Can you answer 'YES' to the below questions:
Is your Data Protection Policy up to date and GDPR compliant?
Do your staff/customers know how you're using their personal data?
Are your IT systems secure, backed up and a valid contingency plan in place?
Have you updated your procedures on SARs (Subject Access Requests)?
Would your staff recognize a data breach?
If you cannot answer all/some of the above positively, we can help ! Download our GDPR OFFERING HERE