County Kildare Chamber calls for clarity, certainty, and flexibility from the State and its agencies. As we work with Government to address this national crisis, we urge sincere engagement by state bodies to support businesses to stay afloat during these unprecedented times.
Our members are active in every town and village in the county and the businesses which form our 400 strong membership are deeply embedded in their communities across Kildare. As the number of cases of Covid-19 has increased, our network has felt its impact in the local economies they represent.
Following dialogue with members, we call on the Government to take the following step immediately –
VAT, PAYE and PRSI payments will be due to the Exchequer the week after next. It is essential that government allows a deferral of the payments that fall during the period of curtailment. Our membership has already felt the commercial hit of Covid-19, and many will struggle to keep their doors open in the coming weeks. Ensuring cash-flow will be critical to their ability to see this crisis through
Speaking this morning (13 March) County Kildare Chamber Chief Executive, Allan Shine, said
"We are an intrinsic part of the community in Kildare, many or our member businesses already know some of those who have been affected by the virus and are deeply saddened by the loss of life which has already occurred. And like everyone, our members are concerned for their future and the prospect that is before us.
Many small business and the self-employed have had their work cancelled for the foreseeable future, while retailers around the country have been feeling tighter trading conditions since last week, and the hospitality sector in some parts of the country are facing cancellation rates upward of 60-70%. In many cases, businesses are already operating in dire trading conditions.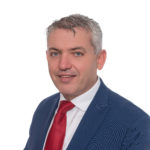 We welcome the Government's directives announced yesterday and agree with the necessity of these actions to limit people's exposure. We stand ready to support the State in whatever future actions prove to be necessary. But we ask that the State works with us by providing certainty for business through the challenges ahead.
Government needs to develop a coordinated communications plan, working with existing networks and bodies such as the Local Enterprise Offices and INTREO to ensure that businesses have clarity about the supports that are available to them and their employees.
Most importantly, State bodies need to be sincere and flexible in their engagements with businesses. We enjoy an excellent working relationship with LEO Kildare and are in regular daily contact with Jacqui McNabb and the LEO team in Kildare to ensure we work together in offering daily support for business. We encourage businesses to engage with all state agencies. County Kildare Chamber will take calls throughout this weekend as a further support for business. Allan Shine is contactable on 087 2944333. The Chamber office can be contacted on 045 894074 Monday – Friday 9am – 5.30pm