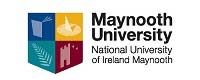 The Business Research Project (BRP) involves a project where postgraduates at the School carry out research on any one of a wide number of business areas of strategic importance to your organisation. This year's projects will be allocated by February 2021 with the majority of the research being completed in May-August. No financial payment is required for the research however we do require host organisations to nominate a liaison person for each project.
Students will select their preferred projects in late December in a competitive process so there is a chance that your brief may not be selected. In this case I would be happy to include the brief again the following year or to discuss other ways in which your research objectives might be achieved.
For more information contact:
Dr Adele Smith-Auchmuty | Assistant Professor |
School of Business, Maynooth University
Office 24A, Ryehall Extension, North Campus, Maynooth, Co. Kildare, Ireland. W23 WK26.
T: +353 1 708 6549