Sunday 14th February 2021
Allan Shine, CEO of County Kildare Chamber the business organisation representing in excess of 400 companies who in turn employ 38,000 in the region have called on the Minister for Finance to extend the reduction of the Standard Rate of VAT from 23 to 21 percent for the remainder of 2021.
"The 2% differential results in much needed cash for businesses. An SME with sales of €200,000 in March will keep an extra €4,000 if the VAT rate remains at 21%. That is €40,000 if the sales are the same for the remainder of the year.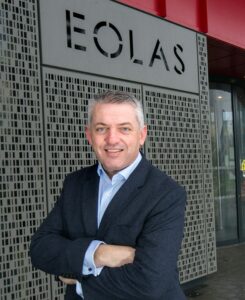 Allan Shine, CEO County Kildare Chamber
Businesses have not benefited from the 2% reduction from the original 23% vat rate as they have been closed or partly closed since the minister announced the measure in September 2020. Surely, at this juncture, Government must support business to ensure they can emerge from this pandemic without too much damage been caused," he explained.
Mr. Shine welcomed the continuation of the wage supports and the waiver of commercial rates but he continues to question the new schemes that Government announces.  Our members experience to date are that they are too restrictive and are covered in red tape. What businesses require are very simple supports that add value to their balance sheets.  As the economy once again reopens we hope in March and April, we require Government to make the necessary arrangements to ensure the VAT rate of 21% remains for the duration of 2021 so that we give every chance that those vulnerable business owners in every town and village have every opportunity given to them to look forward to 2022 with hope.