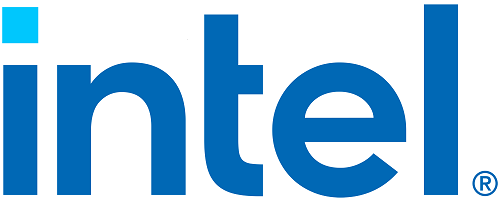 County Kildare Chamber, the voice of business in Kildare welcomes the announcement from Intel to further invest in Leixlip. 1,600 jobs and a further €12 Billion will be invested into the Leixlip plant between now and the end of next year, ensuring that Intel is the world's leading multinational in Ireland.
Allan Shine, speaking from Boston whilst on a trade mission with Maynooth University said, "The news is very welcomed, Intel are heavily invested in Kildare and this announcement further demonstrates their commitment to Ireland. Intel CEO Mr Gelsinger has said that Ireland has become the world's "Silicon Isle" and this will enable the Chamber to further promote Kildare and the region as the location of choice in our county that is the engine room of the country.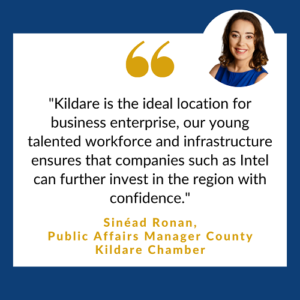 Sinead Ronan, Public Affairs Manager with the Chamber said, "Kildare is the ideal location for business enterprise, our young talented workforce ensures that companies such as Intel can invest in the region with confidence. The spinoff to our local economy also cannot be underestimated, as an abundance of smaller businesses and SME's based in North Kildare provide a number of services to Intel.