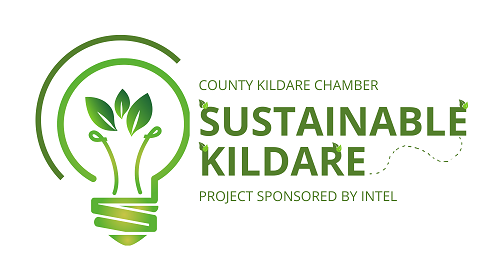 The third phase of an innovative campaign to reduce Ireland's greenhouse gas emissions is taking place in County Kildare next week.
In the "Sustainable Kildare Climate Action Challenge", employees of companies based in county Kildare will take part in a 3-week challenge to reduce their greenhouse gas emissions.
The challenge is organised by the County Kildare Chamber, sponsored by Intel Ireland, and powered by Global Action Plan's 'Ducky' platform.
"Sustainable Kildare is a year-long climate action programme for businesses, aiming to help change employees' lifestyle habits and support companies in their sustainability journey," said Hans Zomer, CEO of Global Action Plan, the organisation providing expert support to the 'Sustainable Kildare' programme.
"Over the next few weeks, people working in Co. Kildare will be using our technology to record the actions they are taking to try and reduce their impact on our planet. With our technology, we can demonstrate that the actions people take add up to have a big impact, and that they lead to long-term behavioural change," continued Zomer.
During the first Sustainable Kildare climate challenge in November, the employees of 22 companies in County Kildare logged 12,780 climate smart activities, preventing the emission of over 19 tonnes of CO2. A second competition in February this year yielded similar results: If everyone in Ireland had followed the examples set by the participants, it would have resulted in a 36% reduction in our national greenhouse gas emissions.
"The Sustainable Kildare challenge highlights the simple and effective steps we all can take in everyday life to contribute to a greener future. We know that we need to reduce our collective carbon footprint, and we know that the vast majority of people in Ireland want to do their bit. And we also know that many people don't know what actions to prioritise. The tools we use in the competition show the impact of a wide range of climate actions, and the power of small actions," said Global Action Plan CEO, Hans Zomer.