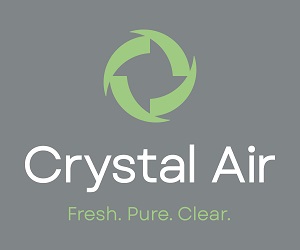 Company Overview:
Established since 1997. Crystal Air Ltd has grown to become one of the leaders in air conditioning installation, commissioning, service & maintenance throughout Ireland. Crystal Air Ltd is part of Crystal Air Holdings. We also have offices based in Belgium, Netherlands, Germany & our main office here in Clane, Co. Kildare.
Responsibilities:
Create document templates for future use and approved by Contracts Director.
Liaising with Contract Managers, Commissioning Manager and Site Supervisors on a daily basis about programme progress.
Organising updating weekly, daily planner to reflect labour progress and new projects.
Control of critical documents via the project database.
Tracking resources on a daily basis.
Reporting weekly to contracts management team.
General administration duties including data inputting and updating information efficiently and accurately onto relevant IT systems.
Prepare ad-hoc reports on projects as needed.
Identify areas for continuous improvement for processes based on experience and client feedback.
Experience and skills required:
Excellent IT skills MS Excel, MS Word is essential.
Experience with MS Project Manager not essential but beneficial.
Excellent communication skills, both written and verbal essential.
Strong administration skills.
Highly organised with strong attention to detail essential.
Ability to multi-task and work well under strict deadlines essential.
Competencies:
Initiative: Ability to work on own initiative. Taking ownership of your work, doing what is needed without being asked, following through.
Quality/Compliance: Achieving a standard of excellence with our work processes and outcomes, policies and all regulatory requirements.
Confidentiality: Maintain confidentiality around sensitive information and terms of agreements with our clients.
Communication: Balancing listening and talking, speaking and writing clearly and accurately, influencing others, keeping others informed
Collegiality: Being helpful, respectful, approachable and team oriented, building strong working relationships and a positive work environment, Ability to work with a multi-functional team essential.
Coachability: Being receptive to feedback, willing to learn, embracing continuous improvement.
Benefits:
Pension after 12 months
Salary: €35,000 to €40,000 depending on experience.
Start Date: 2/10/2023