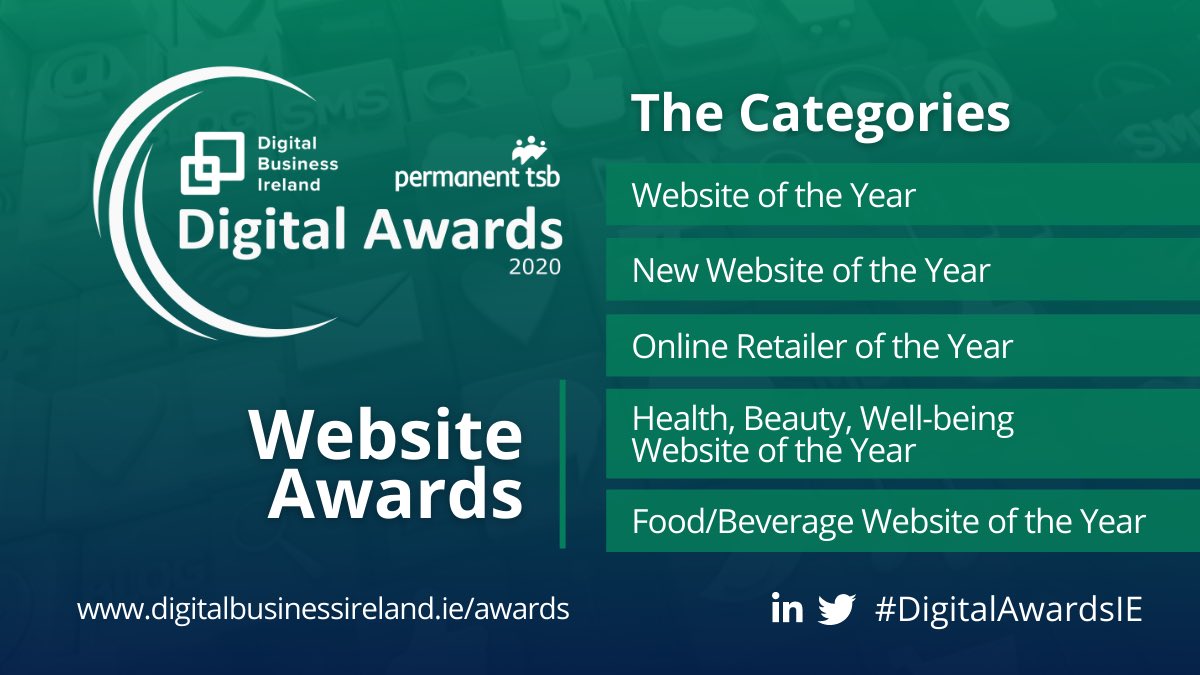 Digital Business Ireland (DBI) and permanent tsb, have today launched their inaugural Digital Awards which will recognise the very best of digital businesses in Ireland and reward websites across a number of sectors to reflect the online world that businesses now inhabit, trade and communicate in.
The Awards encompass a number categories including; Online Retailer of the Year, Influencer of the Year, Social Media Campaign of the Year, Innovation of the Year, Digital Trailblazer of the Year, Women in Digital Award, Rising Star of the Year (Under 30), App of the Year with the centre-piece being the much coveted Website of the Year Award.
Chief Executive of DBI Lorraine Higgins said "Digital Business Ireland is delighted to launch our Digital Awards with permanent tsb which will recognise and reward online businesses, websites, people and suppliers who have delivered exemplary standards this year. The initiation of these national Awards is timely given the challenge presented by the Covid-19 pandemic which forced businesses to enhance their digital offering in order to sustain their operations. Marking, celebrating and fostering an appreciation of these efforts is crucial".
"We are delighted to have some of the foremost experts in digital business whose vast experience, knowledge and integrity will benefit the whole process.  This rigorous process will culminate in the announcement of the Award winners on the 22nd of January 2021".
"Our thanks to all at permanent tsb for their support and partnership which has made the Awards possible and crucially showcases the very best in class in digital business in Ireland".
Head of Business Banking at permanent tsb, Mags Brennan said "There has never been a more important time to shine a spotlight on businesses across the country, as many have had to adapt their business models in response to Covid-19. We are delighted to partner with Digital Business Ireland to launch these inaugural awards and recognise the very best of digital business in Ireland."
Closing date for entries is Friday 27th of November and early entry is advised. First round judging will commence on the Thursday 3rd of December with a shortlist to be announced thereafter. Second round judging will occur on Thursday 14th of January with Award winners being announced on the 22nd of January 2021.