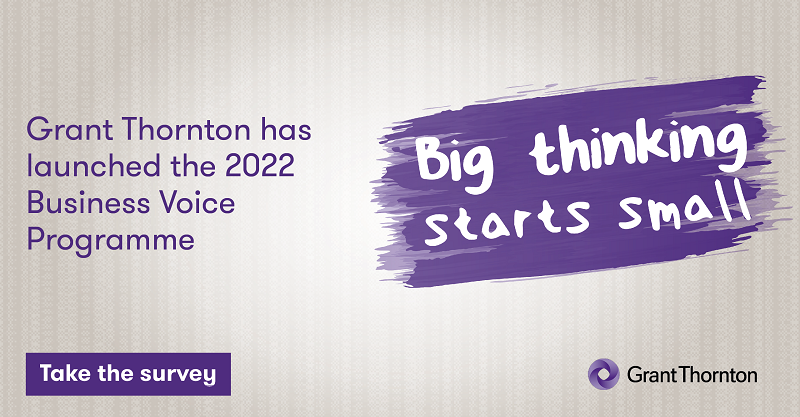 Irish owned businesses across the country are working through unprecedented times and rapid change. An easing of Covid restrictions has enabled many businesses to ramp up their activity, however this has come against the backdrop of rising inflation and costs of doing business.
We are delighted to announce our support of the Grant Thornton 2022 Irish Business Voice Programme.
The purpose of the programme is to ensure that your Irish businesses and your issues and concerns are voiced, heard and actioned on.  The programme will consist of an initial survey which will allow you to voice your current business issues, hurdles to growth or indeed the obstacles that are slowing the progression of your business.
Following the analysis of the survey data, Grant Thornton will design a programme of activity, in the form of webinars / workshops / thought leadership to support your business. We invite and encourage you to complete the survey and ensure your voice is heard.
–