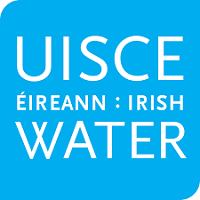 I would like to bring your attention to Irish Water's Certified Water Steward Training, in partnership with the Lean & Green Skillnet and supported by County Kildare Chamber. This training is a fully funded Water Stewardship online programme.
The programme aims to support Irish businesses who use >20,000 m3 of public supply per annum with training on how to lower water consumption and reduce operating costs while protecting the environment. To date, training has supported 150+ businesses across Ireland including Intel, Diageo, Dublin Airport, Glanbia, DCU, Johnson & Johnson and Microsoft.
DETAILS: 
Registrations are open to members of County Kildare Chamber for the upcoming Summer 2020 group (deadline May 15th) and Autumn 2020 group.
Please note: there are a limited number of places remaining on the summer cohort and closing date for registrations is next Friday, the 15th of May.
Start Date: 21/05/2020
Duration: 6-8 weeks of self-paced learning and virtual workshops
Cost: Programme is fully funded by Irish Water, the Lean & Green Skillnet and supported by County Kildare Chamber
Places will be allocated on a first come first serve basis, subject to approval by Irish Water.
For more information on the programme, please see the brochure below or visit www.water.ie/for-business/water-stewardship-trainin/ to register your interest.