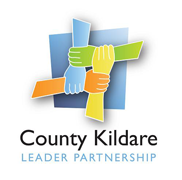 We are asking employers to share their experiences and knowledge in relation to employing someone with a disability. This online survey takes less than five minutes to complete. We want to create a database of employers in Co. Kildare who want to be more inclusive and offer relevant supports to these employers.
Every employer who engages will receive a decal sticker to display on their premises to highlight their participation in this initiative. In addition to this they will receive an information pack with a list of supports.
Once a business has signed up to be part of this initiative, we will post a photo of them displaying their sticker on our social media channels, highlighting their participation and desire to be an inclusive employer.