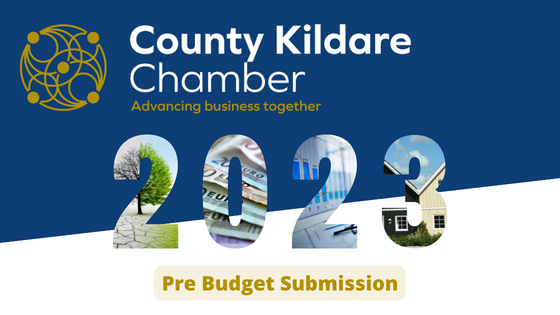 County Kildare Chamber welcomes the opportunity to comment on #Budget2023, which comes at a time of increased financial pressure and uncertainty for businesses and consumers.
As a business organisation, County Kildare Chamber believes that long term planning for the development of the country is essential in responding to the challenges presented by Covid 19, climate change, Brexit, and the current crisis in Europe.
We have set out several broad areas for consideration within the confines of Budget 2023:
1) Housing
2) Infrastructure
3) Economic Development & Employment
4) Energy & Climate Action
Read our full pre budget submission online here.