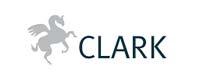 Press Release – February 2016
Clark optimistic for 2016 with survey findings indicating a strong year for job creation and growth
Clark, the leading Recruitment, HR and Managed Services company in Kildare, have just announced the results of their Annual Workforce Survey. The survey was conducted with the co-operation of 1450 companies across all business sectors and just under 5000 employees and candidates along the M7 motorway. Survey findings suggest a more confident employment market in 2016.
The Clark Workforce Survey provides an understanding of current trends in today's marketplace, which employers use as a benchmark in budget preparation, annual appraisals and salary reviews.
Some interest findings in this year's survey include:
Signs of an Economic Recovery are evident with;
• 70% of Companies reporting an increase in profits in 2015
• 25% of Companies saw salary and benefits increase in the last 12 months
• 47% of Companies plan to increase staff by up to 10% in 2016
The Rise of the Flexible Workforce
• The survey identified a rise of the Flexible workforce, with companies are now offering more flexible working conditions for their employees
• All employs surveyed wanted to work in a more flexible environment.
• 6 out of 10 reporting to have a good work/life balance.
Companies Continue to Value Training
• 65% of companies provided training in the last 12 months
• 60% plan to provide further training in 2016
Communication At Work
• Even with all the technological advancement in Communication, 94% prefer face to face communication to email.
Corporate Social Consciousness Growing in Importance
• 9 out of 10 employees felt it was important to work for an organisation with a strong social conscience.
• 84% felt that a company's brand or reputation mattered when choosing an employer.
For further details on the survey's findings or to discuss your recruitment needs with our experienced team please contact 045 881888 or email info@clark.ie
About Clark: Clark is a boutique Consultancy, established in 1998 with a vision; to provide recruitment services to an international standard, at a local level. With an innovative spirit, solutions focused approach and the human touch, we partner with our clients to project manage Recruitment & Selection; provide HR guidance and Managed Services.
Since the beginning, Clark has provided an international standard of recruitment to a wide range of industries seeking to partner with a resourceful, ambitious service provider within easy access of the M7 Corridor. Clark based in Naas, currently has a team of 8 between Consultancy, Managed Services, Finance & Operations.
Tel: 045 881888