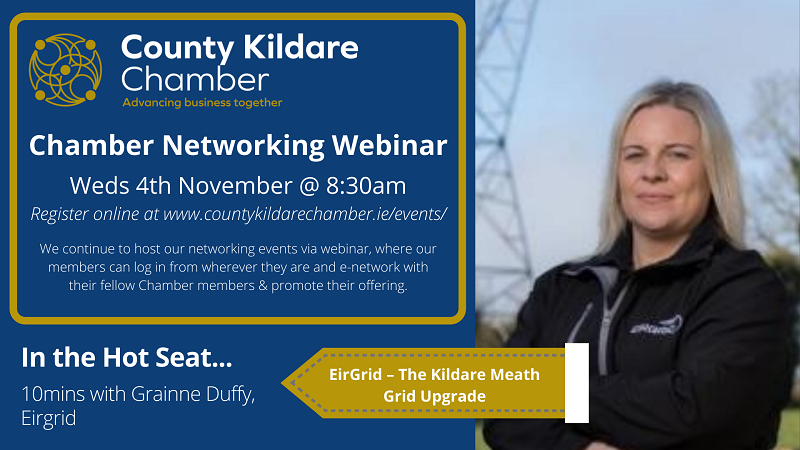 EirGrid commenced a consultation on the five options that are being considered for the Kildare Meath Grid Upgrade on 6th  October 2020. The consultation will close on 14 December.
County Kildare Chamber will commence the process of preparing a submission shortly and we invite members and stakeholders to join our weekly network morning next Wednesday to hear more on this project.
Next Wednesday, Graine Duffy will join us to go through the various options that are currently being considered paying particular attention to option 1 and 4. http://www.eirgridgroup.com/site-files/library/EirGrid/Kildare-Meath-Consultation-Brochure-Autumn-2020.pdf – However Eirgrid will consider feedback on all options.
Further information is available at www.eirgrid.ie/KildareMeath
Register for the webinar next Wednesday HERE